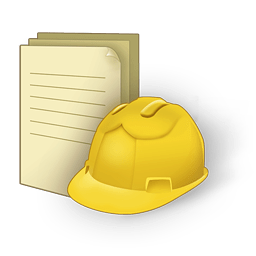 ADOT seeks public comments
FLAGSTAFF - The Arizona Department of Transportation, in association with the Federal Highway Administration, is proposing a bridge rehabilitation project in northwestern Arizona on Interstate 15 in the Virgin River Gorge.
ADOT has received a $21.6 million grant from FHWA to rehabilitate Virgin River Bridge No. 6 near milepost 16 on this heavily traveled corridor that connects Nevada and Utah.
The proposed bridge improvements include:
      ●    Removing and replacing the existing bridge deck, girders and median/exterior barriers
      ●    Widening the new bridge deck to provide shoulders that meet current design standards
      ●    Adding new girders to support the wider bridge deck
      ●    Widening the roadways approaching the bridge to match the new bridge width
      ●    Reconstructing and strengthening piers and foundations
In compliance with the National Environmental Policy Act, ADOT and FHWA are undertaking an Environmental Assessment to evaluate impacts from the proposed project on environmental and socio-economic resources in the project area. As part of the NEPA process, ADOT is seeking comments from the public on the proposed scope of construction, sensitive resources, potential impacts, or other issues and concerns. The comments received will be used by the project team to identify issues as they evaluate the proposed alternatives and document their findings in the EA.
Members of the public can submit concerns, suggestions or recommendations by:
U.S mail:     ADOT Communications
                  1655 W. Jackson St. MD 126F
                  Phoenix, AZ 85007
Telephone   602.279.1234
Fax:            602.279.1411
Email:         I15study@azdot.gov
Comments are due by November 30, 2012.
Additional information and a comment form are available on the website, www.azdot.gov/I15bridge6.
Visit www.facebook.com/azdot or www.azdot.gov for more information about ADOT. For more information about ADOT projects and programs across Arizona, go to the agency's latest blog posts at http://adotblog.blogspot.com