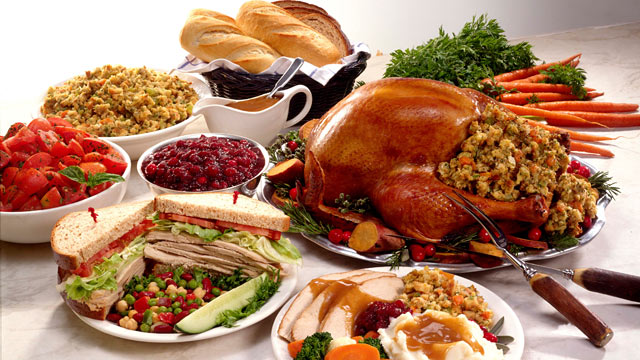 The City of Mesquite Department of Athletics and Leisure Services is pleased to announce that we have received a donation of $1,000.00 from a generous couple living here in Mesquite. The couple requested that their donation be put towards the Annual Community Thanksgiving Dinner at the Mesquite Community Center on November 27, 2013.
"This couples generosity and kindness is to be commended," said Nicholas Montoya, Associate Director. "We cannot thank them enough for their amazing efforts and kindness for the community" Montoya added.
We would like to express our heartfelt thank you to this wonderful couple for the donation and to inform everyone in the community. If you, your business, or organization is interested in contributing time, money or product, or you have additional questions please contact Griseyda (gbelalcazar@mesquitenv.gov) or Krissy Thornton (kthornton@mesquitenv.gov) at 346-5290. 
We would also like to recognize Mr. Dan Wright, SVP of the local Bank of Nevada for facilitating this donation on the couple's behalf. The generous donors would like to remain anonymous and we will respect their wishes, once again, Thank You.
For more information on this and other programs please contact the Department of Athletics & Leisure Services at (702) 346-8732. Register for youth and adult programs online at: www.mesquitenv.gov for more information and to stay connected via social media, our Facebook: www.facebook.com/MesquiteNVRecreation or at the Administrative Offices located at 100 W. Old Mill Road.