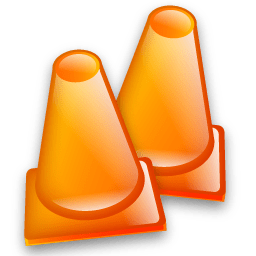 First of two planned projects to repave entire Arizona stretch of I-15
Paving work will continue this week on the final phase of a pavement improvement project on the Virgin River Gorge passage on Interstate 15 in northwest Arizona that links Nevada and Utah. 
The following restrictions are in place this week:
·  I-15 narrowed to one lane in each direction from the Virgin River Gorge to the Utah state line (mileposts 13-29) Monday, May 20 to Thursday, May 23 from 6 a.m. to 6 p.m.
·  Speeds will be reduced to 45 mph through the work zone.
Crews will apply the top layer of asphalt to a 16-mile segment of roadway, with paving expected to be completed by June. 
The $11.6 million project includes removal of a layer of the existing pavement and repaving the roadway from the Virgin River Gorge to the Utah state line on I-15, which is a major commercial and travel corridor that connects Mexico and Canada. When completed, the project will provide smoother, longer-lasting pavement that will improve safety and mobility. 
ADOT remains committed to the I-15 corridor and has budgeted nearly $15 million to repave another 13-mile portion of the highway that extends to the Nevada state line in 2015.
 The work zone will be clearly marked by temporary barricades and signage. ADOT advises drivers to allow additional time to reach their destinations and to expect at least a 30-minute delay or greater on weekends. Drivers are also advised to proceed through the work zone with caution, comply with the reduced speed limit, and be alert for construction equipment and personnel. 
ADOT works to inform the public about planned highway restrictions, but there is a possibility that unscheduled closures or restrictions may occur. Weather can also affect a project schedule.  
For more information, email projects@azdot.gov or call the ADOT project hotline at 1.855.712.8530. Visitwww.facebook.com/azdot or www.azdot.gov for more information about ADOT. For more information about ADOT projects and programs across Arizona see the agency's latest blog posts athttp://adotblog.blogspot.com.